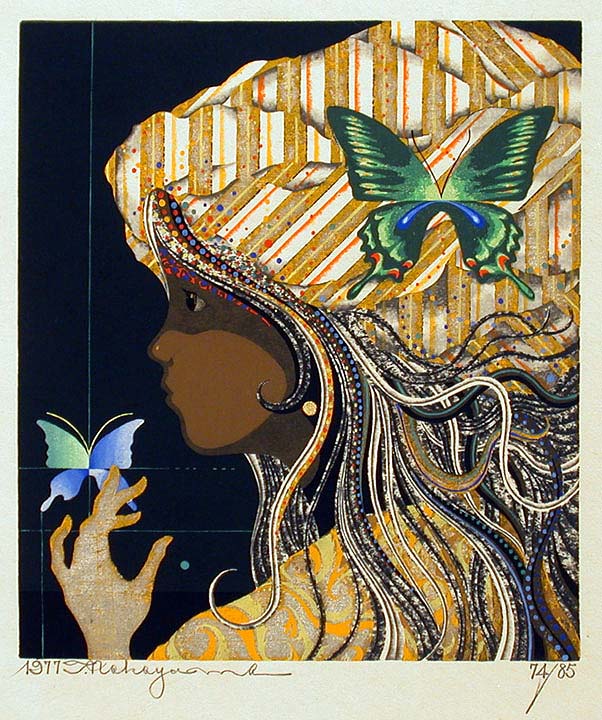 SOLD
"Butterfly Girl" by Tadashi Nakayama, an original woodblock print,
signed and numbered in pencil. No. 74/85, 1977
Image size: 10 5/8 in. x 9 1⁄4 in.
Paper size: 16 1⁄2 in. x 13 5/8 in.
Created on 18 blocks, with 36 colors in 37 stages of print.
Pristine Condition
The creation of this print was used to explain Nakayama's woodblock printing technique in the publication:
Tadashi Nakayama: His Life and Work
By Kappy and Marshall Hendricks, Published 1982.