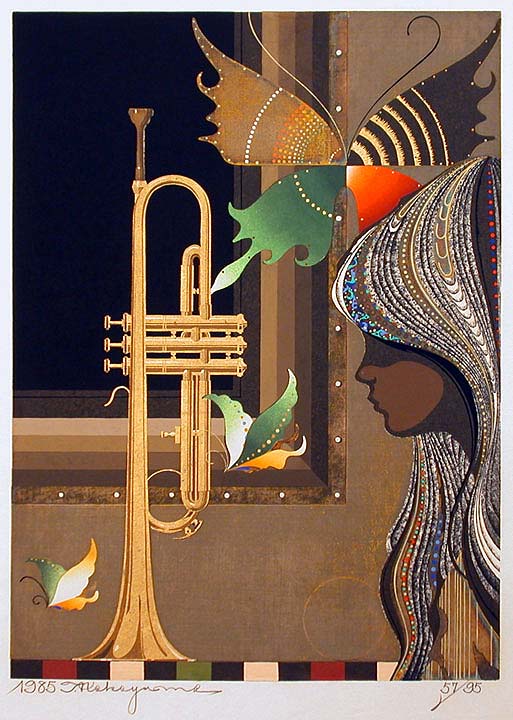 SOLD
"Butterflies and Trumpet" by Tadashi Nakayama,
an original woodblock print, signed and numbered in pencil. No. 57/95, 1985
Image size: in. 23 3⁄4 x 17 3/8 in.
Paper size: 28 1⁄4 in. x 21 3⁄4 in.
Created on 26 blocks with 43 colors in 61 stages of printing.
The creation of this print was extremely complicated.
Tadashi Nakayama has done only one other print which is more complicated than
"Butterflies and Trumpet" in his entire career.
Pristine Condition.